Pensacola Krewe of Sirens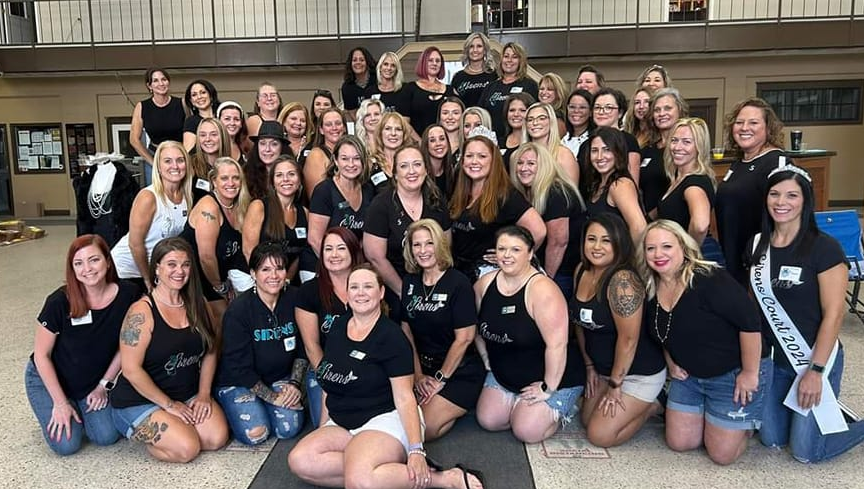 About the Krewe of Sirens
The mission of the Krewe of Sirens is to promote love, self-confidence and friendship among women and children in our community. These goals are accomplished while embracing our friendships within the Krewe. We want our members to take an active interest in celebrating, parading and participating in activities throughout the year that promote the spirit of friendship. Our members are required to lend their support to the successful fulfillment of all events endorsed by the officers of the Krewe.
Established in 2007, the Krewe of Sirens grew out of the bond of two friends wanting to contribute more to Pensacola. "We wanted to create something were we could enjoy our friends and contribute to our community," says Krewe co-founders. "We have a lot of fun, too — we can cut loose and dress up every once in a while. It's great to just be friends and have camaraderie with other women."
Friendship comes in all forms and the Krewe of Sirens was founded to strengthen bonds of friendship by providing a haven for women to laugh, socialize and give back to their community. As women we tend to hold our friendships close to our hearts and in this Krewe we wanted to share those feelings with others.
The Krewe of Sirens also supports the American Heart Association and we love spending time in our community raising awareness and donations to do our part to help this very important organization. If you have any questions please email us at
kreweofsirens2007@gmail.com
or on Facebook
https://www.facebook.com/KreweofSirens